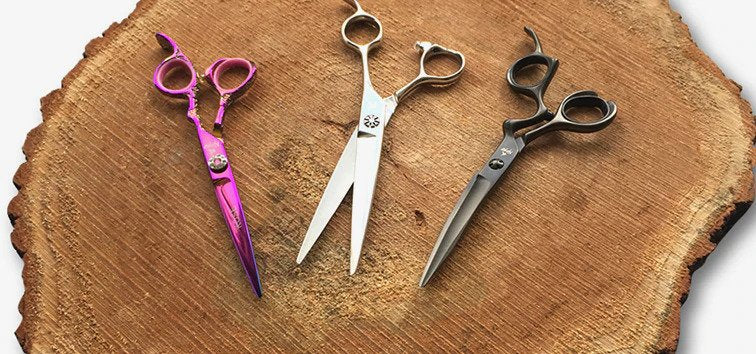 our History
Since 1999, Ninja has been designing & producing innovative Hairdressing Scissors and Haircutting Shears for hairstylists worldwide. Ninja specialises in traditional Japanese craftsmanship with the technical manufacturing know-how. We are focused on improving our craftsmanship and technology to produce

the finest Japanese hair styling scissors that are razor sharp and durable yet easy to handle at the same time to help hairstylists and barbers to perform at their best. At Ninja, we believe a tool is not just a tool it's a statement of your personality, reputation & taste.
craftsmanship

Scissors are the most important tool for a hairdresser. Each pair of Ninja Scissors is cleverly designed & customized with the stylists in mind using the highest grades of Japanese Steels & Cobalts. During manufacturing each pair goes through over 95 strict different production methods & quality checks to ensure every pair is nothing but perfection.

Ninja's craftsmen have been making hairstyling scissors for generations bearing in mind the tradition, passion, pride, tenacity and techniques handed down from one generation to another, and to them superior scissor making is a form of art that only certain individuals
with extensive experience can master.


quality

Ancient samurais entered the battle with their prized swords, a symbol of their pride on the battlefield. Now you can accelerate your hairdressing career with the present day Japanese samurai swords. Believe in yourself and your cutting tools, these handcrafted Japanese scissors will help you progress to the next level
in your career.